Join Aida Manufacturing as a Steady and Secure Full-Time Team Member
Aida Manufacturing is hiring mid-career people both for its plants and company headquarters.
We are an organization of experts who specialize in solving the many different challenges in pipe fabrication.
Whether you are experienced or new to the industry, whether you are an engineer or a manager, Aida Manufacturing is looking for people who want to fulfill their own dreams as a member of a group of technology master craftspeople who offer one-stop shopping to work with partners throughout Asia to resolve issues.
What it means to work at Aida Manufacturing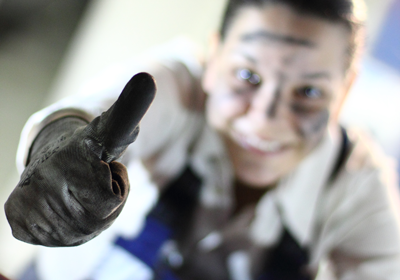 We provide a full range of solutions for pipe fabrication. We're here to offer our customers the best solutions for the issues they confront.
With that in mind, we work tirelessly to improve our technology and to develop our skills.
The kind of people we are looking for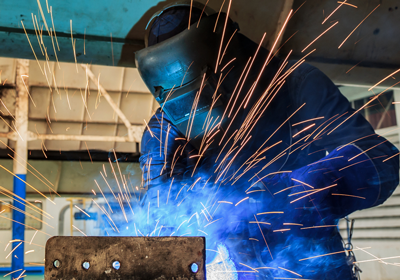 People who can put the Aida Manufacturing management philosophy in to practice, people who can actualize themselves and transform Aida Manufacturing
The person who can put our manufacturing philosophy into practice is the kind of person who always continues their personal growth while working well with their colleagues. We are looking for people who want to create new value for society, people who are passionate self-starters who want to do their best for Aida Manufacturing. These are the kinds of men and women we are looking for.
Aida Manufacturing careers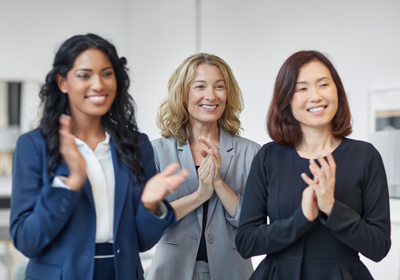 After joining the team, in the course of doing your day-to-day job, you will gain complete mastery of the Aida spirit through technology and the creation of solutions.
You may be asked to collaborate with our overseas partners, working at locations around the world. After gaining shop floor experience, Aida may give you the chance to take on management responsibilities in sales or engineering, or even to work in senior management.
How to apply
Positions available
Fabrication engineers
Employment locations
Headquarters Plant (2146 Kanou, Okegawa-shi, Saitama)
Description of duties
Use of dedicated welding machines and fabricating equipment
Applicant qualifications
 High school graduate; no experience or qualifications required
Preference given to people experienced in arc and TIG welding
Working hours
 8:15~17:00
Holidays
Sunday, Saturday (biweekly), summer holidays, New Years holidays
GW (about 9 days each) According to company calendar
Salary
 ¥180,000~¥277,000/month (depending on experience and ability)
※3-month probationary period with hourly wages of ¥900~¥1,000 (depending on ability)
Benefits
 Full social insurance, raises and benefits (depending on performance)
How to apply
Call Aida Manufacturing to send an application.
We will review your application and contact you for an interview.
For more information
Aida Manufacturing Co., Ltd., Employment Section TEL:048-728-5015