Customer challenge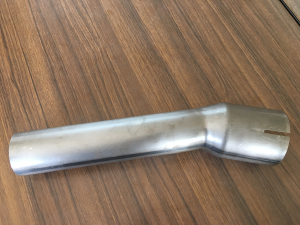 An agricultural equipment manufacturer had been welding together three parts (pipes). However, when the welded parts were subjected to vibration, there was the risk of cracks forming.
Typically, what manufacturers of agricultural equipment expect is to do their own designs. Parts and component makers then take these designs and faithfully finish them at low cost. For that reason, it's hard for existing parts makers to propose integrating pipes into a single component because it's out of design scope.
Issues and approaches
Welding exposes the surrounding metal to high heat which hardens it and makes it brittle.
This in turn makes the metal susceptible to cracking when exposed to long-term vibration. Very often the best way to improve safety and deal with this problem is to fabricate the component in a single piece.
Another issue is that welding adds production steps which leads to higher costs.
On the other hand, a one-piece component creates the issue of separate costs for die fabrication.
Aida Manufacturing's proposal
We can fabricate a component having the same shape as the welded component by forming the pipe using hydraulic bending apparatus.
The advantage here is that the strength of the material can be maintained because the material is used as it is.
One-piece fabrication means that welding can be eliminated, contributing to reduced production costs.
However, a one-piece component means having to make dies, and agricultural equipment manufacturers are sensitive to costs. Aida Manufacturing was able fabricate dies in house at extremely low cost. This was what permitted us to produce these components in a single piece.
Aida Manufacturing recommended fabrication methods that are standard procedure in the automobile industry. This is how we achieved a spot-on solution to meet our customer's needs.
Value provided by Aida Manufacturing
As a result, we were able to bring down this agricultural equipment manufacturer's component costs while increasing component strength.
Aida Manufacturing can produce drawings in house and make value-added recommendations based on a complete understanding of our customers' challenges.
Although this is a story about agricultural equipment and not than automobiles, it's an excellent example of how techniques common to one industry can contribute to success in another industry.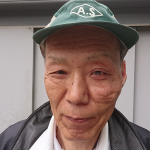 From the project manager (Kazuo Sugie, General Manager, Manufacturing Department)
I was nervous when I first got the call about this project from the president of company. It's easy to say that we'll fabricate a component in one piece, but there are a lot of hurdles to get over when you fabricate a component for the first time.
We went through a bit of trial-and-error down on the plant floor, but in the end we were able to satisfy both ourselves and our customer with the finished product. More than anything else, our customer was very happy, which made me happy. That was the moment when I felt, "I am so glad I'm doing this job!"